Julien SCICLUNA is an Industrial Property Attorney (trademarks and designs) and EUIPO Professional Representative. He has a Masters in Business Law from the London School of Economics and a CEIPI diploma (post-graduate diploma in Agreements and Industrial Property).
He began his career at FRANCE INNOVATION in Paris, then joined a Lyon Industrial Property Attorney firm.
He joined LAURENT & CHARRAS in 2006 and became a Partner in 2009. He is responsible in particular for the firm's international development and PR.
Since 2019, he has been an Expert at the European Observatory on Threats to Intellectual Property Rights.
He has been named: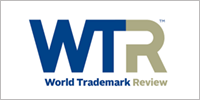 Recommended Individual, World Trademark review 2014-2022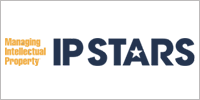 IPStar 2017/2018
Member of the Professional Affairs Committee
Member of the ECTA China Task Force (Group of 5 professionals advising the Management Committee on China-related issues)
Julien was secretary for the French Group at the 2018 Cancun conference on the issue of Partial Designs
Julien was Secretary of the CNCPI (National Council of Intellectual Property Attorneys) from 2010 to 2016.
Professionnal Associations